Welcome To Gracia Life Sciences
Best PCD Pharmaceutical Company in Chandigarh
Gracia Lifesciences is an ISO Certified, healthcare organization with state of art manufacturing units and R&D centers that works under the WHO and GMP Norms. The years of experience in the pharmaceutical industry has made us count as the Best PCD Pharmaceutical Company in India. With the expert team of research professionals, manufacturing experts and healthcare specialists, we have manufactured 100+ products and drug formulations to cure the patients who are suffering with health issues.

We are the fastest growing PCD Pharmaceutical Company in Chandigarh that discovers, develops, manufactures and commercializes drugs for the treatment of patients with serious or life-threatening medical conditions and is counted among the leading PCD Pharmaceutical Companies in India, with multiple pharma products on the marketplace and a promising expansion pipeline.
Read More !
Advanced Medicine. Personal Care.
TOP PHARMA COMPANY IN INDIA
We, Gracia Life Sciences, the top Pharmaceutical Company in Chandigarh fill lives in our all formulated products like injection, capsule, dry syrup, protein powder & sachets, tablets etc. As one of the leading Pharmaceutical Companies in India, Gracia Life Sciences provides a broad portfolio of pharma solutions and services used in improving the well-being of patients.

Gracia Life Sciences, the renowned Pharmaceutical Company in Chandigarh was incorporated in 2009 and from the very first day we keep our complete focus delivering medicines which do not put an effect on the patient's pocket. We Gracia Life Sciences provide finest healthcare solutions in various therapeutic segments with specialized focus on Gastro & Antiemetic & Anti Ulcerant, Haematinics, Hormones, Anticold & Antiallergic and Antipsychotic Drugs. Apart from these, our range also includes Cardiovascular Drugs, Analgesics, Antibiotic & Anti-Infective, Neurology Supplements and Nutritional Supplements.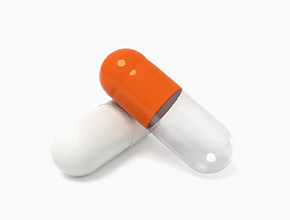 We're in this together
Extending The PCD Pharma Franchise in India
The Chandigarh Based Pharmaceutical Company, is now offering the business opportunities for PCD Pharma Franchise Company in India for the entrepreneur, Pharma seekers, to associate with Gracia Lifesciences. Being India's fastest growing pharmaceutical company, we offer a monopoly based opportunities for PCD Pharma Franchise business in Chandigarh, Punjab, Kerala, Gujarat and all other states of India. All the upcoming associated partners will get benefited with top most medicine ranges. We provide all the medicine segments which include Antibiotics, Anti-infective, Pediatric, Health Supplements, Cardiology, Diabetology, Gynecology etc.
MISSION
Our mission is to develop new medical opportunities for improving people's health and ensuring a healthy environment. By gaining complete customer satisfaction, we aim to provide you a reliable service beyond the expectations.
VISION
To bring innovative ideas in health care, GRACIA LIFE SCIENCES has becoming a leading pharmaceuticals company in India and become a significant global players by providing high quality affordable medicines.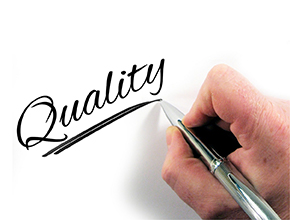 QUALITY
Our company, Gracia Life Sciences is well equipped with high-tech technology and manufacturing facilities, We take every measure from the world-class chemical testing facility to the quality assurance team to enhance and maintain superior medicine quality.
OUR INFRASTRUCTURE
We have modernized infrastructure which is divided into various departments. The various departments are handled by our team using latest techniques and already equipped machines and equipment.
Our Product Range
We Can Help With Different Products
GET PCD OPPORTUNITY
Get Best Pharma Franchise Deals . Get an immediate response to your query.